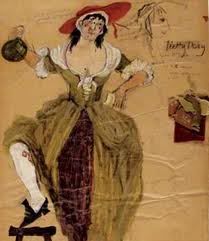 The basics of Doxy are, by the nature of the focus, a bit more complicated than the other two History Farces. However it is still a Beer and Crisps game so the rules remain easy to learn even if tactical nuances may take a while to master.
Rules light is not everyone's cup of tea however so as I have done with the other two Doxy has an extensive Appendix of Advanced Rules.
These allow you to delve deeper into the Georgian Underworld and play daring games with not only your social and financial security but with your very lives!